Integrated Registration Information System (IRIS) Online Services Mobile Version
To facilitate customers using smartphones and mobile devices to conduct land searches more efficiently, the Land Registry launched a mobile version of the IRIS Online Services on 10 May 2014. Access to the website of the mobile version can be gained through -
The browsers of smartphones and mobile devices with the same domain name as that of the desktop version (www.iris.gov.hk);

a hyperlink on the website of the desktop version; and

the QR Code below.
2. The mobile version is available to both subscribers and ad hoc users of IRIS Online Services. Existing service subscribers can use their existing Login IDs to conduct online searches through the mobile version without the need for separate subscription. Ad hoc users can place orders and pay fees by credit cards online.
Functions and Features Supported by the Mobile Version
3. The webpages and search results of the mobile version have been customized for viewing on smartphones and mobile devices running on iOS or Android platforms. Search and order of the following land records can be made in a similar way as they are through the desktop version -
land registers;

land documents; and

unposted memorial information.
4. Image Viewer application is required for viewing land documents online by browser. Plain copies of land records searched can also be received by e-mail. A maximum of 5 land records can be ordered in each transaction.
Enquiries
5. For enquiries, please contact our Search Services Help Desk or Customer Service Manager, Mr Andas LAU ( now changed to Ms Ella TSOI ), on 3105 0000 or by e-mail (csa@landreg.gov.hk).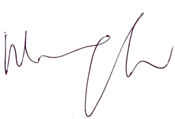 ( Miss Mary CHOW )
Land Registrar