Registration of Licences
This circular provides information on the Land Registry's practice concerning registration of licences.
Registrability of Licences
2. A licence, which only amounts to a creation of personal rights between the parties concerned and does not create any interest in land, is not an instrument affecting land under the Land Registration Ordinance (Cap 128). The Land Registry will not accept such licences (including sub-licences) for registration. Examples of such licences include:
a licence to use a car park or a portion of a property or land;

a licence to erect or install an antenna, a clock, an advertisement sign etc. on the wall of a building or land;

a licence supplemental to an Agreement for Sale and Purchase (e.g. a licence to allow the vendor to remain in occupation after completion of the sale);

a licence to use and occupy part of the external wall of a building;

a licence to name a building; and

a licence between two owners to grant to each other the right to enter the other's premises for maintenance work.
3. However, there are some cases in which a licence creates interest in land. For example, a licence that removes or varies the offensive trade clause in a land grant effectively modifies the terms of the grant. In such exceptional cases, the Land Registry will accept these licences for registration.
Enquiries
4. For enquiries about this circular, please contact the Land Registry by telephone on (852) 3105 0000 or by email at csa@landreg.gov.hk.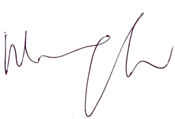 Miss Mary CHOW
Land Registrar