Property A
!

ert
Enjoy Property A
!

ert at Reduced Fee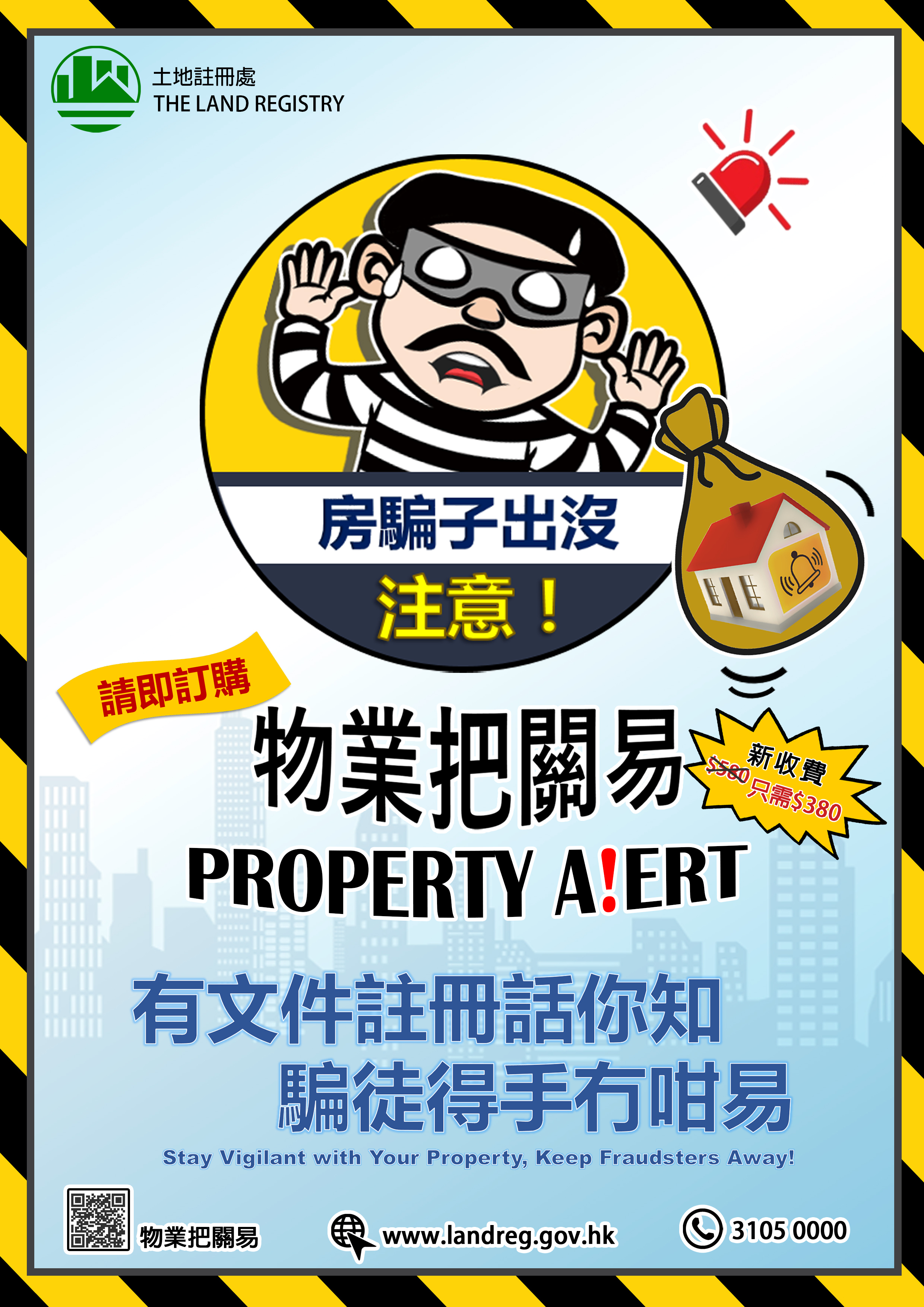 Property A!ert ("the Service") helps owners monitor any registration affecting their property with ease. It enables early detection of unexpected or suspicious instruments delivered to the Land Registry (LR) for registration against their property so that they can take prompt and appropriate action. Starting from 1 January 2023, the subscription fee for the one-off subscription option has been revised from $580 to $380 (per land register) to encourage more owners to subscribe to the Service so as to better safeguard their property interest.
A Series of Publicity Activities
To reinforce public awareness of the Service, a series of publicity activities was launched in 2023:
Introduced Property A

!

ert in the TVB's programmes of《日日有樓睇》,《樓計專家》and《港樓 • 講樓》in February 2023. The Land Registrar elaborated the key features of the Service and how it can help protect the interest of the owners in the interview segment of the programmes;

Displayed built-in promotional message on water bills issued between December 2022 and March 2023 and attached promotional leaflets to Towngas and Hong Kong Electric bills issued in February and March 2023 respectively;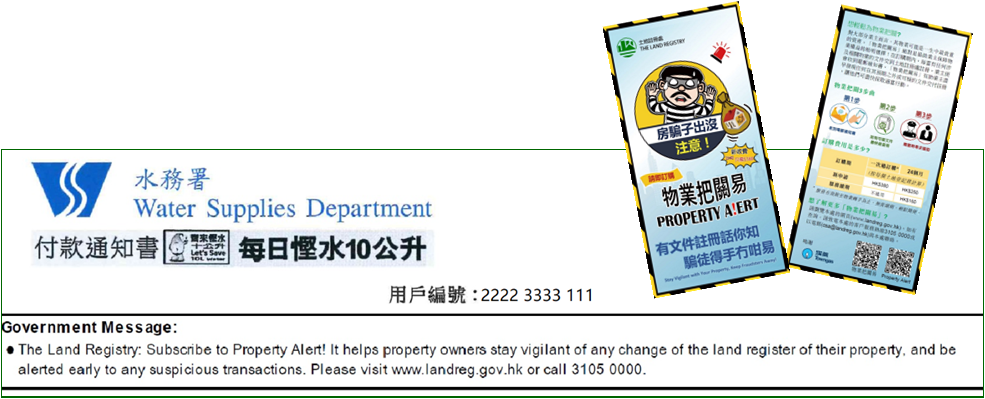 Promoted the Service through our stakeholders, Centaline Property Agency Limited's newsletter《薈訊CentaLife》(Issue 36) in January 2023, Heung Yee Kuk's newsletter《鄉情》 (Issue 60) in March 2023 and the Estate Agents Authority's newsletter "Horizons"《專業天地》in June 2023;
Posted new promotional video on the "Anti-Deception Coordination Centre" webpage and Facebook pages of the Senior Police Call of the Hong Kong Police Force; and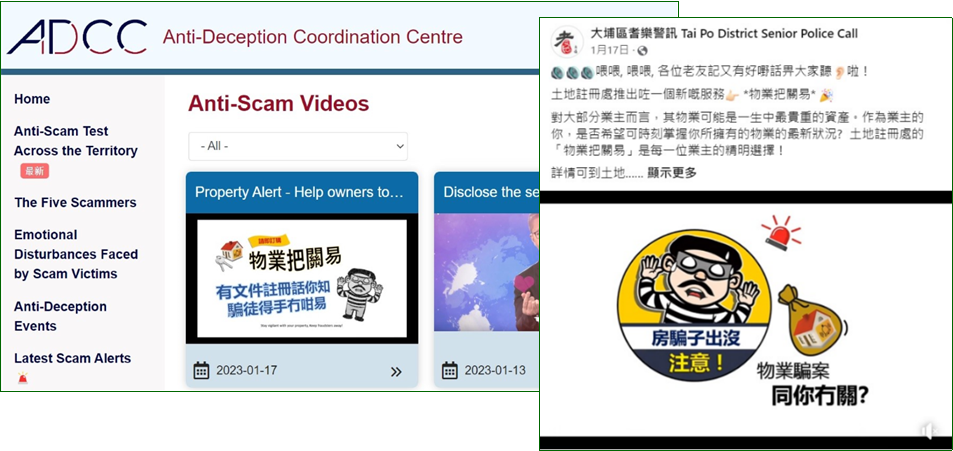 Displayed roadside banners at various government venues and new posters at Tsim Sha Tsui pier, MTR Community Board, government poster sites, etc.
Following the fee reduction and stepped-up publicity activities, there has been a significant increase of applications received since January 2023.
If you wish to know more about the Service or collaborate with our promotional effort, please visit the LR website or call our Customer Service Manager at 3105 0000 (press "0" after selecting the language).

Back to Top